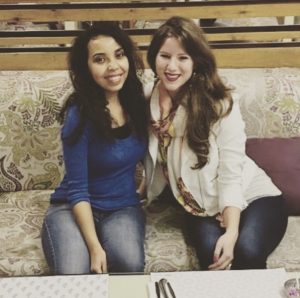 My friend Shaimaa leaned across the table, tears streaming down her face, "You cannot go back to America, it is not safe there. Here in Egypt it is safe."
I didn't have enough Arabic to explain my reasons for leaving, but events in late February and early March had made it clear that my options for leaving Egypt were rapidly dwindling. I had traveled to Ireland the first week of March and witnessed the arrival and initial spread of COVID there. When St. Patrick's Day celebrations were cancelled in Dublin, it finally dawned on me how serious the situation was. I was glad to return to Egypt where actions were being taken by the government to try to slow the spread of the disease.
The Egyptian Government had COVID-19 on its radar early, due to a case that arrived in the country in February. Rumors swirled on social media about if and when curfews would be enacted and whether nationals from certain countries were being banned from entering Egypt (and Egyptians banned from certain countries). By the time I arrived back in Cairo on March 10th, the school I worked at, as well as others around the country, were closed. Large places of business were ordered by the government to send their employees home to isolate. Egyptian friends of mine shared state-produced pictures of government vehicles and employees disinfecting streets on Facebook. They were proud of these precautionary measures being taken. Frustrated posts about foreigners bringing the disease into the country soon folded into news articles about borders closing and, as pressure built, word spread about the shutting down of all flights in and out of the country.
I was pretty sure that I didn't want to stay in Cairo during a pandemic. The previous few weeks had seen huge amounts of rainfall that had flooded the city to the point that the water supply for the entire metropolitan area was cut off. I would be alone, in my apartment, for who knows how long (maybe months), and with limited resources. My other expatriate friends had families and strong ties to Egypt that made leaving not an option. I had no idea whether the American healthcare system would be able to contain the virus, but I felt I would have more access to care if I needed it as a citizen in my own country. I had no idea how to relate all of this to Shaimaa in my broken Arabic.
During the period of self-isolation following my Ireland trip, I was on the phone trying to reach my third-party travel company. I had bought my tickets to return to the United States but was closely watching the rumors coming out of the EU about border closures and cancelled flights. As my flight through Frankfurt was cancelled, I managed to book a flight through Dubai for the 18th, the day before the airport in Cairo was scheduled to halt all flights in and out of the country for at least two weeks. Simultaneously, the US was starting to funnel all of its in-bound arrivals through a handful of large airports; I was luckily (or unluckily) flying through Seattle anyway – the US city hardest-hit by the outbreak at that time.
Days before my flight was set to depart, rumors that the United States was banning all incoming and domestic travel started to present themselves on Facebook travel groups, compounding my anxiety. I had never experienced this kind of international shut-down and was grateful for my ability to return home. I worried for my Egyptian friends who were remaining in the country, but as one cheerfully quipped before I left, "We survived the Revolution, we have been practicing for this for years!"
I was to leave very early the morning of the 18th. On the morning of the 17th, my home internet package ran out. I managed to call an Uber with the credit left on my Egyptian phone and made it to the airport with plenty of time to spare. The airport was buzzing at midnight, and a few people were wearing masks. The United States had just banned incoming flights from Europe, and I was concerned that incoming flights from the Middle East were next. I was unsure what to expect in the way of tests or declarations. When I had returned to Egypt a week earlier, my temperature had been taken at the visa counter prior to leaving Ireland and before the visa counter in Cairo.
In Dubai, all departures in my terminal were funneled through a gate where medical equipment for temperature testing had been set up. Masks were plentiful. At the gate I was asked if I had visited China recently, and was allowed to board the flight after answering that I had not. The 16-hour flight was even less pleasant in a mask. The Sea-Tac airport was quiet in the international arrivals terminal, where security and medical personnel outnumbered passengers. Social distancing measures had recently been introduced and everyone seemed to be trying to follow them. It felt on par with the precautions and actions taken at Cairo International.
Curfews are still being enforced throughout Egypt, and the United States is opening up incrementally in a patchwork of phases and orders. When I left Shaimaa that last day in Cairo, I promised that I would stay safe in America. I do not honestly know whether I am safer here than I am there, as both countries are dealing with increasing numbers of COVID cases as well as increasingly impatient publics wanting to reopen economies. I do know I made the correct decision to return home, however, and am grateful that I have the opportunity to spend this unprecedented time period regrouping and processing my brief tenure in, and departure from, Cairo.
****
Caitlin Rusche was teaching English in Cairo prior to the COVID-19 pandemic. She held several positions focusing on public policy and government relations, including working for U.S. Congressman Walt Minnick (D-Idaho), the Mayor of Boise, Idaho, and the Idaho Association of Counties. She received her M.A. in Conflict Analysis and Resolution from George Mason University and the University of Malta. She has spent the last ten years focusing on public policy and government relations. She currently resides in the Blue Mountains of Washington.
This article was written as part of the Addressing Global Crisis Project (AGC), which is run by the University of Central Florida's Office of Global Perspectives & International Initiatives (GPII). AGC examines how governments, individually and collectively, deal with pandemics, natural disasters, ecological challenges, and climate change. AGC is organized around five primary pillars: (1) delivery of services and infrastructure; (2) water-energy-food security; (2) governance and politics; (4) economic development; and, (5) national security. Through its global network, AGC facilitates expert discussion and features articles, publications and online content.