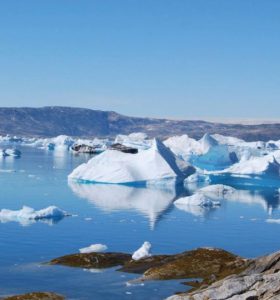 Deep Time Polar Climate
What the Past Tells Us About Climate Change
November 17, 2020 from 12:00PM to 1:15PM
Presented through the Lester N. Mandell Endowed Distinguished Lecture Series and hosted by UCF Global Perspectives and International Initiatives, Dr. Kirk Johnson, Smithsonian Director and Host of PBS Nova series "Making North America" and "Polar Extremes On Earth's Uncertain Future" will talk climate change over the course of time, and what it means for the future. WMFE's Amy Green will then moderate a Q & A session.
Presenter: Dr. Kirk Johnson Sant Director of the Smithsonian National Museum of Natural History
Moderated by Amy Green, WMFE Environmental Reporter with introductions made by Ambassador (ret.) Robert Mandell and David Dumke, Executive Director of UCF Global Perspectives.
View event recording, here.
++++++++
Registration is required, please sign up at this link.
Please submit questions to be answered prior to the event, here.
Download the event flyer, here.
Please view the UCF Calendar event, here.
This event will also be livestreamed on the UCF Global YouTube Channel.