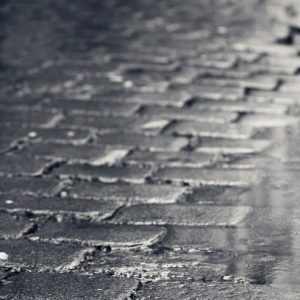 July 12, 2021 from 12:00PM – 1:00PM
Former United States Ambassador to Senegal Harriet Elam-Thomas discusses her perspective on Human Trafficking both at home and abroad.
Ambassador Harriet Elam-Thomas, Director, Diplomacy, Peace and Securities Studies Program

Ambassador Harriet Elam-Thomas directs a rapidly growing global initiative at the University of Central Florida, the Diplomacy Program, which features education and training for undergraduate students. From 2003-2005, she served as Diplomat in Residence at UCF under the auspices of a national U.S. Department of State program. In that capacity, she was the U.S. Department of State's official liaison in Central Florida, conducting workshops, providing information on careers, connecting students to internship and scholarship opportunities, and speaking on policy matters.
Until the fall of 2005, she was a Senior Foreign Service Officer with the rank of Career Minister. Previously she served as U.S. Ambassador to Senegal from 1999-2003; Chief of Mission to Guinea-Bissau; Acting Director of USIA; Cultural Attaché at the American Embassy in Athens; Country Affairs Officer for Greece, Turkey and Cyprus; Director of the American Press and Cultural Center, American Consulate, Istanbul, Turkey; and in other positions at the U.S. Mission to the United Nations, the President's Appointments Office at the White House and the Foreign Service Personnel Office.
Amb. Elam-Thomas' additional posts abroad were in France, Mali and the Ivory Coast. She is the recipient of numerous awards including the U.S. Government's Superior Honor Award, the Lois Roth Award for Excellence in Informational and Cultural Diplomacy, and a Group Superior and Meritorious Honor Award for her work in connection with the first Persian Gulf War. In 2007, she received the Director General's Cup of the U.S. Department of State. She holds a B.S. in International Business from Simmons College and an M.A. in Public Diplomacy from the Fletcher School of Law and Diplomacy at Tufts University. She speaks Turkish, Greek and French. Amb. Elam-Thomas is partly sponsored by the Global Connections Foundation.
This is a public forum, all are welcome to attend.
++++++++
Registration is required, please sign up at this link.
Please submit questions to be answered prior to the event, here.
Download the event flyer, here.
Please view the UCF Calendar event, here.
View event recording, here.