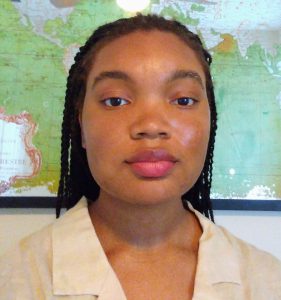 The assassination of Haitian President Jovenel Moise on July 7, 2021 has ignited a spark fire of political unrest in the Caribbean country over the past month. His funeral occurred on July 23 and was preceded by protests against the murder. Citizens lit fires and demanded justice for their fallen leader, as the vacuum left behind by the President created a scramble for stability in the Haitian government. Gunshots were heard at the President's funeral, held in his hometown of Cap-Hatien, and those attending cried "Justice for Jovenel" as the President's coffin lay covered with the Haitian flag. So far, twenty-eight Colombian citizens have been arrested in relation to the assassination. However, the further details of the president's untimely death and the future that awaits the country he left behind are still shadowed with mystery and uncertainty.
President Moise was elected in 2016, but was a controversial figure before he ever stepped into office. A former entrepreneur, the president's inauguration placed a spotlight on the faults of Haitian politics. The annulled election of October 2015, which permitted another vote to occur in the following January of 2016, exposed hints of corruption that many Haitians believed granted a dangerously overwhelming amount of power. Demonstrations against the election spiked throughout the nation, as Moise began to rule by decree and dismissed most of the parliament.
The phrase "history repeats itself" became a haunting warning over the heads of the Haitian people. Haiti has seen a dictatorship before, that of the Duvalier dynasty from 1957 to 1986. The brutality of the father-son dictatorship caused a multitude of human rights abuses that forced thousands of Haitians to flee to Florida, with many drowning on the route or refused asylum into the United States.1 President Moise, whose increasing dictatorial tendencies gave rise to further aggression and resistance, was pressured with questions of his legitimacy. He and his supporters argued that his five-year term would end in February 2022, instead of in 2021, five years after winning the second election in 2016. The protests against the President's insistence lead to greater disarray within the country.
Haiti's future has become a focal point in global politics, as diplomats and international leaders tentatively watch a shaken government and helpless people struggle to pick up the pieces of a suddenly shattered reality. Ariel Henry, a seventy-one-year-old former cabinet minister, was quickly appointed as Prime Minister of Haiti within two weeks of the assassination. Henry was selected by President Moise as Prime Minister just a few days before his murder. However, the leader of the inactive Haitian Senate, Joseph Lambert, is also making a claim for the presidency. The new Prime Minister's first few days in office have been marked by concerns of the international community seeking peace and increasing violence of upset citizens. Gang violence, kidnapping, and crime in Haiti were issues before the President's killing, so much so that the United States imposed sanctions on two members of Moise's cabinet for allowing and even participating in these actions. These issues remain, and have even worsened, after his death. What will Haiti have to overcome in the next few months, and what are onlooking nations doing to help?
White House Press Secretary Jen Psaki noted the United States' interest in the Haitian conflict, stating that "strengthening Haiti's law enforcement capacity is a key US priority – was before the assassination a few days ago, continues to be."2 The coming election in September will be vital for Haiti, given that it will be held alongside a constitutional referendum that could revitalize the powers of the president. A severe lack of COVID-19 vaccines and access to proper resources has put Haiti in a vulnerable and risky position. Foreign aid has been funneled to Haiti since the devastating earthquake of 2010, however much of it has gone unaccounted for, and very little has been reported and distributed by the government. For the next two months, as crime swells in the small Caribbean country, the people of Haiti will look for a leader. If they will find one amongst the dissolved Parliament, or perhaps even amongst themselves, has yet to be discerned.
Sources:
"The Assassination of Haitian President Jovenel Moise: What to " Council on Foreign Relations, Council on Foreign Relations, www.cfr.org/in-brief/assassination-haitian-president-jovenel-moise-what-know.
Obert, "Haitian President's Killing FUELS Escalating FEARS, UNCERTAINTY." Gun Violence News | Al Jazeera, Al Jazeera, 14 July 2021, www.aljazeera.com/news/2021/7/11/haitian-president-killing-fuels-escalating-fears-unce rtainty.
Press, "Haitian President's HOMETOWN Holds FUNERAL amid Violence." POLITICO, POLITICO, 23 July 2021, www.politico.com/news/2021/07/23/jovenel-moise-funeral-500651. 
"Haiti's History of Violence and " Reuters, Thomson Reuters, 7 July 2021, www.reuters.com/world/americas/haitis-history-violence-turmoil-2021-07-07/.