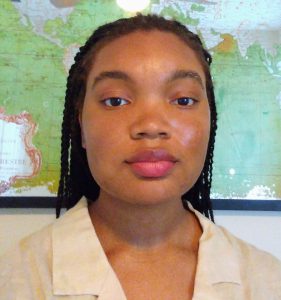 The imprisonment of former South African President Jacob Zuma has started the greatest surge
of violence in the country since the introduction of democracy in 1994. Riots have rocked the
streets of Johannesburg as Zuma's supporters protest his arrest for contempt of court, and the
fragile economy, already threatened by staggering COVID-19 infections and unemployment, is
close to collapsing. The protests have caused approximately two hundred deaths, including ten
dead from a stampede in the township of Soweto and several more from shootings by riot police.
Zuma's arrest has raised questions about the former president's controversies. Once a symbol of
liberation and racial equality, Zuma now exists as a probable case study of what happens when
corruption twists the innocence of initially good intentions. His imprisonment in the midst of a
country's struggle with the ruthless pandemic has exposed a troubled nation with many issues on
its mind. Is it only the arrest of Jacob Zuma that has caused the unrest, or is it the stifling
socio-economic climate that has been brought to a boil by the pandemic?
A man born and mostly raised in the rural province of KwaZulu-Natal, Zuma has been heralded
for his political work against the unfair law of apartheid. He worked with Nelson Mandela and
joined the African National Congress (A.N.C.), fighting for democracy and equal rights for black
people in South Africa. Zuma was imprisoned for ten years on Robben Island along with Nelson
Mandela and other leaders of the A.N.C. Upon his release and return to South Africa after the
ban on the A.N.C. was lifted, Zuma dedicated himself to a life in politics to build a fairer society
in his home country.
However, his involvement with the ANC would soon be shadowed by
charges of rape and continuous visits to court, all before his election in 2009. His presidency
would be riddled by further accusations of corruption, with his use of state funds to upgrade his
living residency in 2013, and the 2017 scandal of "Guptagate" that inducted members of the
wealthy Gupta family into the South African cabinet.1 His eventual resignation in 2018, brought
on by the furthering division of the A.N.C. and once-fellow members turning against him, ended
his greatest means of political influence. Cyril Ramaphosa, who was chosen to replace Zuma,
was selected for his confident abilities in economics and perceived ability to resist corruption. In
the three years since the second term of his presidency was cut short, Zuma was refused a
relatively quiet life as the legal complications of his corruption schemes came back to haunt him.
By refusing to attend the commission hearings against him, Zuma invited a charge of contempt
of court and gave himself up to authorities on July 7, 2021. But is this the only reason for the
protests?
Zuma's military allies, followers, and supporters have used #FreeJacobZuma as their call to
action, even issuing an ultimatum to President Ramaphosa to release the former leader within
fourteen days.2 President Ramphosa sent 25,000 South African troops to counter the violence,
declaring that the infrastructure of the country was being threatened by the rioters. However, the
difficulties facing the South African government are also coming from within itself. Divisions in
the A.N.C. party, particularly when it comes to approaching the disproportionate racial poverty,
have led to slow action in resolving "a slew of formidable challenges: staggering unemployment,
a vicious third wave of coronavirus infections, vast inequality and the shoddy delivery of basic
services like water and electricity."
Perhaps it is this indecision that has given rise to the protests; the inability of the government to
act quickly and appropriately for the sake of its divided people has become a lit fuse near the end
of its wick. For some Zuma supporters, he may represent strength, focus, and a new way forward
as the country's first Zulu president, unfairly ousted by his peers. For others, he may only be
another politician who gave in to the snaking tendrils of tempting wealth and power. Either way,
Zuma is not the only cause for the riots in South Africa. In fact, he may be only a catalyst for
those who recognize the hypocrisy of a government to condemn one leader's corruption and not
their own incapability.
Sources:
1. "South Africa's President ZUMA: A Chronology of Scandal: Dw: 09.02.2018."
DW.COM, www.dw.com/en/south-africas-president-zuma-a-chronology-of-scandal/a-42489907.
2. Mavuso, Sihle. "Supporters Take Free Jacob Zuma from JAIL Campaign to Luthuli
House." IOL, IOL | News That Connects South Africans, 27 July 2021,
www.iol.co.za/news/politics/supporters-take-free-jacob-zuma-from-jail-campaign-to-luth
uli-house-c7fcb992-d828-4664-aba8-fe77de91666d.
3. Eligon, John. "After Ex-President's Arrest, South Africa's Governing A.N.C. Is More
Fractured." The New York Times, The New York Times, 9 July 2021,
www.nytimes.com/2021/07/09/world/africa/south-africa-anc.html.
4. McKenzie, David, and Samantha Beech. "More than 70 Killed in South Africa Protests
after Former LEADER Jacob ZUMA Is Jailed." CNN, Cable News Network, 14 July
2021, www.cnn.com/2021/07/13/africa/south-africa-violence-protests-intl/index.html.
5. Chothia, Farouk. "South Africa's JACOB Zuma: From Freedom Fighter to President to
Jail." BBC News, BBC, 8 July 2021, www.bbc.com/news/world-africa-57758641.
6. Campbell, John. "South Africa: CYRIL Ramaphosa, Jacob Zuma, and Ace Magashule
from 30,000 Feet." Council on Foreign Relations, Council on Foreign Relations, 9 June
2021, www.cfr.org/blog/south-africa-cyril-ramaphosa-jacob-zuma-and-ace-magashule-30
000-feet