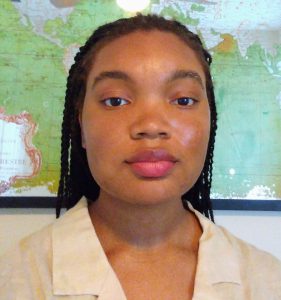 A relentless hail of gunfire outside the Guinean presidential palace announced the beginning of the violent military coup on Sunday, September 5, 2021. The capture of President Alpha Condé, now detained by his formerly trusted soldier, Colonel Mamady Doumbouya, was met with shocked reactions and demands for his release from within Africa and around the world. Colonel Doumbouya, a former member of the French foreign legion and commander in the Special Forces Group, has crowned himself the new leader of Guinea. Doumbouya cited several frustrations on behalf of the Guinean people, declaring that he seeks to create a new union government and eliminate the unfair regime of "one-man rule".1 The junta in power, known as the National Rally and Development Committee, or CRND, have only issued vague statements about their intentions so far, mostly referring to a plan for a new constitution that will allegedly prevent further abuses of power and imposing nightly curfews.
However, the question remains of what exactly lead to the coup and subsequent detention of President Condé. The answer exists in a history of political corruption and military betrayal. Condé's rise and fall from power follow a familiar story of a political hero who would inevitably betray his mission of democracy. Guinea's first president, Ahmed Souke Touré, served from its independence from France in 1958 to his death in 1984. Condé was a critic of the institution under Touré and subsequently exiled himself to France after receiving a death sentence. After the death of Touré in 1984, he was succeeded by two military coups- one in 1984 led by Lasana Conte, and another in 2008 by Moussa Dadis Camara. Condé was finally able to officially return to the Guinean political scene in 2010 when he ran for president and won. At his inauguration, Condé promised to "be Guinea's Mandela, and unite every son of Guinea."
An improvement in the Guinean economy, brought by the president's focus on the country's mining resources, led to Condé's re-election in 2015. In 2020, Condé reformed the constitutional limits of his presidential term, allowing him to run for a third term in office. This was seen as corruption and met with multiple demonstrations, as many Guineans agreed that the president should be limited to a two-year term. Several people were killed in these protests, and the anger towards the government grew greater. Before the coup, a reported 63% of Guineans believed that their government was becoming increasingly corrupt. Colonel Doumbouya's military coup was committed in the name of preventing further corruption and giving power back to the people. Doumbouya is known as a charismatic and intelligent soldier, whose fifteen-year-long military career brought him to fighting missions in Afghanistan, throughout Africa, Israel, and the UK.
In 2018, President Condé requested for Doumbouya to return to Guinea as the leader of the Special Forces Group, which was meant to prevent threats of terrorism. This action would ultimately lead to the president's deposing in 2021, as his trusted soldier would replace him.
The African Union and ECOWAS, or the Economic Community of West African States, have suspended Guinea in response to the violent takeover. The United Nations and European Union have also echoed these organization's calls for the president to be released.1 However, Doumbouya has declared that the president will not be allowed to leave the country. The economic consequences of the coup will also have a significant impact on the globe. Guinea's massive reserves of bauxite, a rock that is used to create aluminum, are the largest in the world. Mining this resource accounts for approximately fifteen percent of the country's GDP, and it was one of the popular elements of President Condé's platform that increased Guinean wealth.
Although Doumbouya has promised to keep all mining and exporting contracts intact, some of Guinea's foreign partners worry that these agreements may be renegotiated or even erased. Guinea's most recent coup represents a growing concern of political instability in West Africa, with other coups in Mali, Chad, and Sudan becoming a cause for alarm. In the case of Guinea, it is clear that its history of human rights abuses and corruption by the same leaders who vowed to have the people's best interest at heart has led to a cycle of deception and revolution. Upon taking power, Doumbouya borrowed a quote from another controversial figure, former Ghanaian president Jerry Rawlings, regarding the coup: "If the people are crushed by their elites, it is up to the army to give the people their freedom."
It is uncertain whether the latest promise of Guinea's newest leader for true democracy will finally deliver. The fate of the president, as well as the fate of Guinea in its latest coup, have yet to be determined.
Sources
1. Abebe, Adem K. "Denounce Guinea's Coup—and Incumbent Leaders' Abuses of Power."
Foreign Policy, 20 Sept. 2021, foreignpolicy.com/2021/09/20/guinea-coup-au-ecowas-incumbents-constitutional/.
2. "Africans think their governments aren't fighting corruption hard enough." The Washington Post,
29 Jan. 2021, www.washingtonpost.com/politics/2021/01/29/africans-think-their-governments-arent-fighti
ng-corruption-hard-enough/.
3. "Alpha Conde: The Democrat Who 'failed to Live Up to His Promises'." Breaking News, World
News and Video from Al Jazeera, 6 Sept. 2021, www.aljazeera.com/news/2021/9/6/toppled-alpha-conde-failed-to-live-up-to-his-promises-in-guinea.
4. Benderev, Chris. "Guinea's Military Declared A Coup. What Happens Next Is Uncertain."
NPR.org, 6 Sept. 2021, www.npr.org/2021/09/06/1034587283/guineas-military-declared-coup-future-uncertain.
5. "Guinea Coup: Who is Col Mamady Doumbouya?" BBC News, 8 Sept. 2021,
www.bbc.com/news/world-africa-58461971.
6. "Coup Puts Spotlight on Guinea's Huge Bauxite Reserves." Africanews, 9 Sept. 2021,
www.africanews.com/2021/09/09/coup-puts-spotlight-on-guinea-s-huge-bauxite-reserves/.
7. "Guinea: The Causes and Consequences of West Africa's Latest Coup." Center for Strategic and
International Studies |, www.csis.org/analysis/guinea-causes-and-consequences-west-africas-latest-coup.