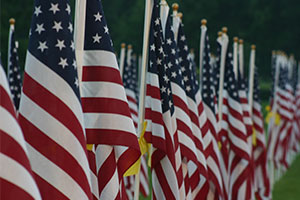 Thursday, March 24, 2022 from 4:00PM – 5:15PM
Fairwinds Alumni Center, Ballroom AB
Please join us for a special event "America's Place in the Changing World: A Discussion with Ben Rhodes". As Deputy National Security Advisor to Barack Obama, Ben Rhodes not only had a front row seat, but was an active participant in formulating American foreign policy for eight tumultuous years. Rhodes will share his observations about how global politics are changing, weaving is his experiences in the White House and more recent events including the Russian invasion of Ukraine. Working for President Obama, Rhodes dealt with wars in Iraq and Afghanistan, the unrest of the Arab Spring, the "Asian pivot" in American policy, negotiations with Cuba and Iran, and relations with world leaders from Vladimir Putin to Xi Jinping.
This event is part of the Lester N. Mandell Endowed Distinguished Lecture Series and hosted by UCF Global Perspectives and International Initiatives.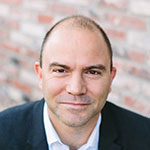 Ben Rhodes
Ben Rhodes is the author of the New York Times bestsellers After the Fall: Being American in the World We've Made and The World As It Is; a contributor for NBC News, MSNBC and Crooked Media; the co-chair of National Security Action; and an advisor to former President Barack Obama. From 2009-2017, Rhodes served as a Deputy National Security Advisor to President Obama. In that capacity, he participated in nearly all of President Obama's key decisions, and oversaw the President's national security communications, speechwriting, public diplomacy and global engagement programming. He also led the secret negotiations with the Cuban government which resulted in the effort to normalize relations between the United States and Cuba and supported the negotiations to conclude the Joint Comprehensive Plan of Action (JCPOA) with Iran. Prior to joining the Administration, he was a Senior Speechwriter and foreign policy advisor to the Obama campaign. From 2002-2007, he worked for former Congressman Lee Hamilton, supporting his work on the 9/11 Commission and Iraq Study Group.
This is a public forum, all are welcome to attend.
++++++++
Advanced Registration is required, here.
Please view the UCF Calendar event, here.
Please download event flyer, here.