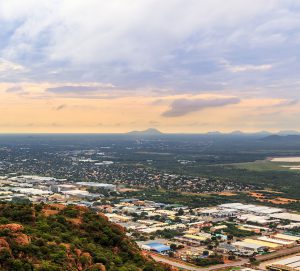 April 14, 2022 from 12:00PM to 1:30PM
In-person Event – Barbara Ying Center – Room 101
Join us for lunch and a discussion with Prof. Agreement Lathi Jotia, Dr. Lucretia Wame Hambira, and Dr. Kebapetse Lotshwao on climate change adaptation, politics, economy, globalization and higher education.
Hosted in partnership with the UCF College of Community Innovation and Education and the UCF Department of Learning Sciences and Educational Research.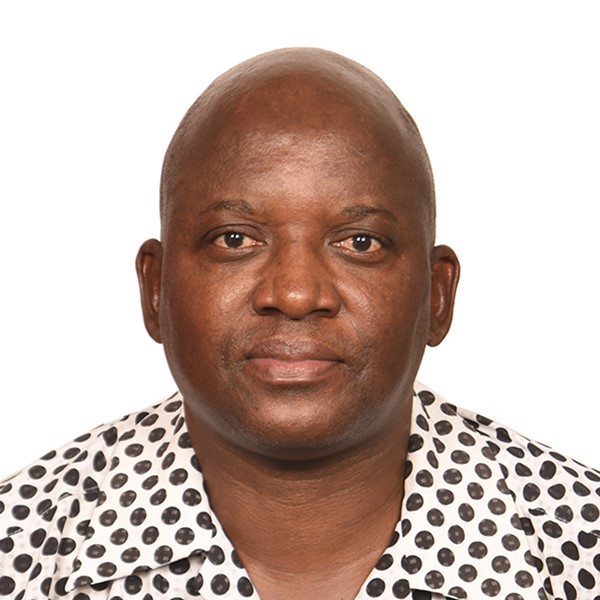 Dr. Jotia is a professor within the Department of Languages and Social Sciences and Acting Dean of the School of Graduate Studies at the University of Botswana, Gaborone.
He holds a Ph.D. in Cultural Studies in Education, an M.A. in African Studies/Politics, and a B.S. in Adolescent-to-Young Adult Education from Ohio University, Athens.  Prior to his professional activities at the University of Botswana Prof. Jotia served as a Visiting Assistant Professor in the Department of Educational Studies at the University of Central Florida and as an Adjunct Assistant Professor in the Department of Educational Studies at Ohio University, Athens. He has served as In-Country Director for two U.S. Department of Education Fulbright-Hays Group Projects Abroad to Botswana in 2017 and 2011, and as Co-Investigator and In-Country Project Director of a U.S. Department of State grant focusing on Equitable Educational Opportunities for the Marginalized from 2012-2015 in Botswana. His research and publications focus on multiple social and cultural factors regarding transformative education, democratic engagement within the classroom and decoloniality.  Prof. Jotia has served as an Honorary Associate Professor in the School of Education, College of Humanities at the University of KwaZulu-Natal in Durban, South Africa, where he has served as an External Examiner for multiple graduate theses.
Topics/Research Interests:
Democracy and Education
School Access and Retention in Botswana's Basic Education
Education, Multiculturalism and Marginalization in Botswana
Globalization, Internationalization and Comparative Education [Global North South Student Exchange Programmes]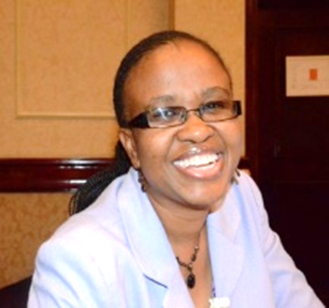 Dr. Hambira is a Senior Research Scholar in Climate Change Adaptation at the Okavango Research Institute, University of Botswana where she coordinates the Climate Change Research Program. Dr. Hambira holds a Ph.D. in Geography (Tourism & Climate Change Adaptation) from the University of Oulu, Finland, an M.Sc. in Environmental Economics from the University of York, U.K., and a B.A. in Social Sciences (Economics and Environmental Science) from the University of Botswana.  She has published peer reviewed articles in well-known academic journals such as Tourism Review International, South African Geographical Journal, the Finnish Journal of Tourism Research, and the International Journal of Tourism Policy.  In addition to numerous publications, Dr. Hambira has also presented academic papers at notable international conferences such as the American Association of Geographers, the Intergovernmental Committee of Experts of Southern Africa, and the International Association for Impact Assessment.  Her research interests include tourism and climate change adaptation; tourism dependent communities' resilience to climate change; private sector sustainability practices; and analyzing gaps in national and sub-regional policy frameworks in the context of sustainable development and green economies. She was recently selected by the Multidisciplinary Expert Panel of the Intergovernmental Science-Policy Platform on Biodiversity and Ecosystem Services (IPBES) to assist with the scoping of the nexus assessment of the interlink ages among biodiversity, water, food and health in the context of climate change.
Major Topics of Interest:
Nature-based tourism
Climate change and local communities
 3 Sub-topics:  
Nature-based tourism's vulnerability to climate change and implications for policy
Tourism dependent communities' resilience to climate change
Tourism Multinational Companies' contribution to communities' social upliftment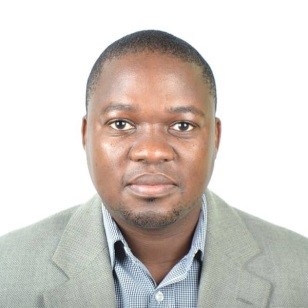 Dr. Lotshwao is a Senior Lecturer in Politics in the Department of Political and Administrative Studies, at the University of Botswana. He is currently the Head of Department for the Political and Administrative Studies department.  Dr. Lotshwao holds a Ph.D. in Politics from the University of Newcastle, Australia, a MSc in African Studies from the Centre of African Studies at the University of Edinburgh, U.K. and a B.A. in Social Science (Politics and Public Administration) from the University of Botswana.  Dr. Lotshwao has published multiple articles on politics and democracy within Africa in national and international journals such as the Journal of Imperial and Commonwealth History, Global Policy, The African Journal of Politics and International Relations, the Journal of Southern African Studies and Pula: Botswana Journal of African Studies. Dr. Lotshwao's research interests include analyses of donor assistance, democracy in Botswana, democracy and political opposition, and anti-colonialism in Africa. Dr Lotshwao is also a keen student of Antonio Gramsci, a 20th century Italian Marxist thinker.
Topics/Research Interests:
Multi-party Democracy in Botswana
Botswana as a Developmental State
Botswana's Relations with the International Community
++++++++
This is a public forum, all are welcome to attend.
Lunch will be provided. 
Registration is required, please email Mirvate El Jerdi.
Please view the UCF Calendar event, here.
Please download the flyer, here.