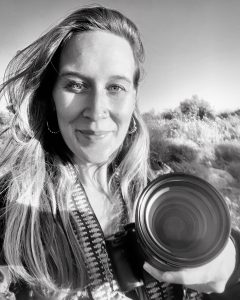 May 25, 2022  at 11:00AM
Virtual Event – Registration is required
Join us for a conversation on a groundbreaking oral history project to explore the future of International Expositions and the United States' role in them. Oral historians, sponsored by the National Endowment for the Humanities and State Department, will discuss their findings from interviews with U.S. host city organizers and participants, as well as with Youth Ambassadors and Cultural Performers who represented the United States at Expos abroad.
The event will feature voices from the U.S. Department of State and U.S. citizens who recently took part in the USA Pavilion at Expo 2020 Dubai. This event is in partnership with WorldOrlando.
Maggie Lemere is a filmmaker, oral historian, and National Geographic Explorer whose work focuses on social and environmental issues. She's been a conflict researcher, storytelling trainer, refugee case worker, and filmmaker on projects globally. She is currently directing a film about the relationship between indigenous communities and old-growth olive trees in the Middle East and producing films following environmental changemakers in Southeast Asia and youth climate activists in the U.S. Maggie is the co-founder of Rhiza Collective and the author of Nowhere to Be Home: Narratives from Survivors of Burma's Military Regime (McSweeney's & Voice of Witness). Maggie is trained as a Master Naturalist and serves as Oral Historian for the Smithsonian National Museum of Natural History.
++++++++
This is a public forum, all are welcome to attend.
Registration is required, please sign up at this, link.
Please view the UCF Calendar event, here.
Please download the flyer, here.