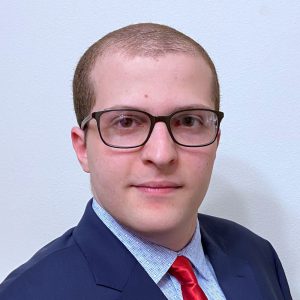 Explosions rocked the city of Abu Dhabi on January 17, 2022, as the capital of the United Arab Emirates (UAE) was struck by a missile and drone attack. Launched in the early morning, the attack targeted Abu Dhabi's oil and aviation infrastructure, killing three civilians and injuring six1. Soon after, Yahya Sare'e, a spokesman for the Houthi movement, claimed responsibility for the attack, stating that the Houthis conducted a "successful military operation". This was the most recent attack in a series of Houthi missile and drone strikes in the region dating back to 2017 but was the first serious attempt to target the UAE2. Previous attacks primarily targeted Saudi Arabia, which is the leading member of a coalition currently engaged in a violent conflict against the Houthis in Yemen.
The January 17 attack was followed by further (thwarted) attacks in the following weeks, and was preceded by the Houthi seizure of a UAE-flagged civilian cargo vessel, which the Houthis alleged was transporting weapons to Yemen, although the UAE maintained that it was carrying medical and humanitarian supplies3. This spate of attacks is the latest development in the Yemeni Civil War that has lasted over half a decade and killed over 230,000 people, and may perhaps indicate the beginning of a new phase in the conflict4.
The Yemeni civil war began in 2014 with the seizure of the capital, Sana'a, by Houthi forces. Commonly referred to as the Houthis, Ansar Allah ("Supporters of God") is a Zaidi Shia group which has fought the Yemeni government in a low-intensity conflict for the past decade, which was generally confined to rural northern Yemen, the Houthis' ancestral homeland. They are widely known to have a relationship with Iran, although the extent of that relationship has been heavily debated, with some (namely Iran's primary regional rival, Saudi Arabia) claiming the Houthis are an Iranian proxy force wholly controlled by Iran, and others arguing that Iran only arms the Houthis and exercises little direct control over their actions5.
The Houthi seizure of Sana'a was a significant escalation in the previously low-intensity conflict, and was preceded by weeks of protests against Yemeni president Abdrabbuh Mansur Hadi. Once the Houthis had complete control of the capital, talks began between the Houthis and the Hadi government, and following the failure of those talks, Hadi fled the country. Following Hadi's flight from Yemen, Saudi Arabia, concerned about the presence of an Iranian-backed armed group taking power in a neighboring state, offered Hadi exile and created a Saudi-led coalition (consisting of military forces from Saudi Arabia, the United Arab Emirates, Bahrain, Kuwait, Sudan, and other nations) to directly fight the Houthis alongside irregular Yemeni forces loyal to Hadi. The Saudi coalition sent a ground force to Yemen consisting primarily of Saudi and Emirati troops, and carried out airstrikes on suspected Houthi leaders and facilities, which have been criticized by human rights groups for their high number of civilian casualties6.
The first major shift in the war came when the UAE, Saudi Arabia's main partner in the coalition, announced in July of 2019 that it would be changing its strategy in Yemen, and began a withdrawal of military forces. It would be the second country in the coalition to withdraw its troops, following the removal of Qatar from the coalition in 20177. In spite of their military withdrawal, many experts agree that the UAE continued to pursue their goals in Yemen by funding indigenous armed groups fighting against the Houthis, such as the secessionist Southern Transitional Council. This continued indirect support has greatly increased the effectiveness of these militia groups, turning the tide against the Houthis in the battles for several strategic locations8. That has likely made the UAE a target for Houthi strikes, although a specific flashpoint has yet to be identified as a direct cause of the January Abu Dhabi attack.
The Abu Dhabi attacks have already led to at least a public change in stance from the United Arab Emirates, which promised the attack "would not go unpunished" hours before strikes by the Saudi-led coalition struck various targets in Yemen9. However, it is unknown whether the UAE will pursue further retaliation, or if this retaliation will be in the form of UAE troops returning to Yemen's shores, or increased material and monetary support to purportedly UAE-backed armed groups. Other parties with stakes in the region have also reacted to the attacks, including the United States, which operates a major airbase near the target of the attacks in Abu Dhabi. It deployed a contingent of stealth aircraft to its airbase, and reaffirmed its support of the UAE's defense in a press release10, 11.
Whether or not these attacks continue, it is certain that this targeting of a new nation by the Houthis marks a new phase in the Yemen conflict, which has already inflicted a severe humanitarian toll on the Yemeni people, with airstrikes, famine, disease, and alleged war crimes killing thousands of children and non- combatants12. While the UAE attacks may affect the security outlook of the UAE, which has long been heralded as a stable, peaceful oasis in an often politically uncertain Middle East, the effects of renewed violence in Yemen will have resounding impacts on the Yemeni people, although the conflict itself seems nowhere near ending.
Sources
Chulov, Martin. "Suspected Drone Attack Kills Three in Abu Dhabi and Raises Tensions." The Guardian, Guardian News and Media, 17 Jan. 2022, https://www.theguardian.com/world/2022/jan/17/drones-explosions-three-oil-tankers-airport-abu-dhabi.
Al Jazeera. "UAE Pledges to Retaliate after Three Killed in Houthi Attacks." Al Jazeera, Al Jazeera, 18 Jan. 2022, https://www.aljazeera.com/news/2022/1/17/fires-in-abu-dhabi-houthis-announce-operation-deep-in-uae.
Al Jazeera. "Yemen's Houthis Reject UN Call to Free UAE-Flagged Ship." Al Jazeera, Al Jazeera, 16 Jan. 2022, https://www.aljazeera.com/news/2022/1/16/houthis-reject-un-call-to-free-uae-flagged-ship.
"UN Humanitarian Office Puts Yemen War Dead at 233,000, Mostly from 'Indirect Causes'" United Nations, United Nations, 1 Dec. 2020, https://news.un.org/en/story/2020/12/1078972.
Riedel, Bruce. "Who Are the Houthis, and Why Are We at War with Them?" Brookings, The Brookings Institution, 18 Dec. 2017, www.brookings.edu/blog/markaz/2017/12/18/who-are-the-houthis-and-why-are-we-at-war-with-them/.
Hashim, Asad. "Timeline: The War in Yemen." Al Jazeera English, Al Jazeera, 5 Dec. 2017, www.aljazeera.com/news/2017/12/5/timeline-war-famine-and-failed-talks-in-yemen.
"Saudi, Egypt, UAE, Bahrain and Yemen Isolate Qatar over 'Terrorism' as Rift Deepens." Dawn, Dawn, 5 June 2017, www.dawn.com/news/1337555/saudi-egypt-uae-bahrain-and-yemen-isolate-qatar-over-terrorism-as-rift-deepens.
Al-Shamahi, Abubakr. "How Will UAE Respond to Houthi Attacks?" Al Jazeera English, Al Jazeera, 10 Feb. 2022, www.aljazeera.com/news/2022/2/10/how-will-uae-respond-to-houthi-attacks.
Al-Mujahed, Ali, and Siobhan O'Grady. "More than a Dozen Killed in Airstrikes on Yemeni Capital in Retaliation for Houthi Attack on UAE." Washington Post, 18 Jan. 2022, www.washingtonpost.com/world/2022/01/18/yemen-sanaa-uae-houthi-airstrike/.
Person. "U.S. F-22 Fighter Jets Arrive in UAE Following Houthi Attacks." Reuters, Reuters, 13 Feb. 2022, https://www.reuters.com/world/middle-east/us-f-22-fighter-jets-arrive-uae-following-houthi-attacks-2022-02-12/.
Price, Ned. "Attacks in Abu Dhabi." United States Department of State, United States Department of State, 17 Jan. 2022, www.state.gov/attacks-in-abu-dhabi/.
"Yemen: United Nations Experts point to possible war crimes by parties to the conflict" Office of the United Nations High Commissioner for Human Rights, United Nations, 28 Aug. 2018, https://www.ohchr.org/en/press-releases/2018/08/yemen-united-nations-experts-point-possible-war-crimes-parties-conflict.