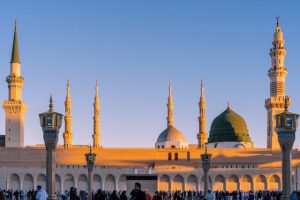 May 19, 2022 at 9:00AM EST (4:00PM Jeddah)
Virtual Event – Participants can join the event through the Zoom link.
Please join this exciting event titled: "Cultural Inquiry: New Spaces, New Objects: An Interdisciplinary Inquiry." Cultural Inquiry is an innovative series of interdisciplinary research events that promotes fruitful exchanges and interactions between the Middle East and the United States. The series seeks to address and uncover the specific synergies at work in the East-West dialectic, connection, and circulation. Reading and reaching across disciplinary boundaries, Cultural Inquiry fosters rich and intellectually stimulating dialogues through research seminars, lecture series, creative events, exhibitions, and conferences. Cultural Inquiry brings scholars and research students together with the aim to reframe and to transform contemporary criticism by focusing attention, in various ways, on transdisciplinary studies, cross cultural dialogues, and cultural/visual theories from the Renaissance to the Modern.
SPEAKERS
Dr. Francois-Xavier P. Gleyzon I University of Central Florida (USA)
"New Literary Geographies: Rabih Alameddine's An Unnecessary Woman and Gilles Deleuze"
Dr. Linda F. Maloul I Effat University (KSA)
"Socio-spatial Representations of Mosques and Muslims in Hulu's Arab American Series Ramy"
Dr. Hatem N. Akil I Southern New Hampshire University (USA)
"Tabbouleh Deterritorialized: The Memory of Objects"
Dr. Mohammad Khalid, Effat University (KSA), Chair and Moderator
This event is in collaboration between Effat University (Kingdom of Saudi Arabia) and the University of Central Florida and will usher continued research-focused collaborations between the two institutions around the creation of innovative research and the dissemination of knowledge on a wide scale.
++++++++
This is a public forum, all are welcome to attend.
Registration is not required, please use this link to join the webinar.
Please view the UCF Calendar event, here.
Please download the flyer, here.