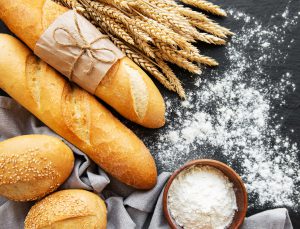 November 16th, 2022 – 11:00AM- 12:30PM
UCF Global Room 101A

The Middle Eastern Studies Program and GPII are excited to host Dr. Zeynep Arda for an in-person event titled: "Breaking Bread: An Intercultural Conversation." This workshop aims at creating an intercultural conversation that starts with the simple act of breaking bread together. Centered around the most basic of all food, one that is as old as history itself and one that cuts through all the cultures of the world, we kindly ask you to bring your favorite loaf (from your country of origin if relevant). While we have some multimedia artworks to share with you, you are highly encouraged to bring in photographs, recordings, paraphernalia and other items you feel is personally relevant.
Come join us on a simple earth table and share stories of identity and culture. Sharing a meal with someone is one of the simplest, yet the strongest acts of starting a touchpoint, a connection, and hopefully, a deep conversation.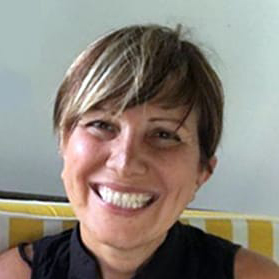 Dr. Zeynep Arda is an Associate Professor and the Department Chair in the Visual Communication Design Department, Izmir University of Economics, Turkey.
She received her PhD degree and the title Doctor Europaeus cum laude in Communication Sciences at Universidad Jaume I, Castellón, Spain, with her dissertation "Image Becomes Identity 2.0", on online social networks, how they are shaping who we are and how we communicate with one another. During her PhD studies, she has continued her investigation at Institut Catholique de Toulouse (France) for three months to fulfil the requirements of European mention, and was awarded the title Dr. Europaeus cum laude.
She also holds an M.F.A. degree in Graphic Design from Bilkent University, Ankara, Turkey (full scholarship), an M.A. degree in Interaction Design from Domus Academy, Milan, Italy (%90 scholarship+The Italian Ministry of Foreign Affairs scholarship) and a B.S. in Urban and Regional Planning from Middle East Technical University, Ankara, Turkey.
Her multi-cultural and multi-disciplinary background forms the basis of her research agenda. Since 2017, she's been working on her research "The Artistic Migrant Persona" in Turkey and abroad, funded by the European Union Horizon 2020, as part of the Trans-making project. Besides her academic work, she has worked professionally as a designer and as a communication and design consultant with various international teams, companies and brands.
She has developed digital branding/marketing strategies, designed logos, corporate identities and various promotional material for more than 100 companies in Turkey, Italy, Spain, Mexico and Japan. Her designs have been awarded the first prize in 25 Years of Erasmus Poster Design (Spain) and Telecom Italia Web Design (Italy) competitions.
Dr. Arda has been working as a professor in the Visual Communication Design department at IUE since 2012 and she has been appointed as the Department Chair for the past seven years.
www.zeyneparda.com
https://people.ieu.edu.tr/en/zeyneparda/main
++++++++
Event is free and open to the public.
Please register in advance, here.
Please view the UCF Calendar event, here.
Please download the flyer, here.