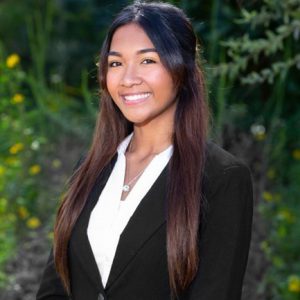 Desertification is the process by which fertile becomes desert. This land degradation is typically a result of drought, deforestation, or inappropriate human activities and agriculture. The Middle East and North Africa (MENA) regions are the most vulnerable places in the world to climate change, specifically desertification. Desertification plays a considerable toll on water scarcity, which is already an issue in the Middle East. The MENA region has 12 of the world's 17 most water-stressed countries. By 2050, water scarcity related to climate change will cost Middle Eastern nations between 6-14% of their global domestic product.
The climate change effects directly result from water-related impacts on health, income, and agriculture. 90% of the water that flows through the Euphrates and 44% of that in the Tigris is controlled by Turkey. The capital of Turkey, Ankara, is accused of weaponizing water supplies due to their conflicts in Syria. Turkey has also cut the Euphrates River dams to neighboring countries such as Iraq by 60%. As a result, Syria has seen a multitude of food and power shortages, and Iraq's water crises have only worsened. It is projected that seven million people will lose water access in the coming years.
Iran and Iraq are frequently in quarrels over water supply issues. The Euphrates and Tigris River is Iraq's primary water source; however, Iran is building dams to redivert that water for themselves. It is noted that "some two-thirds of Iran's 10.2 billion cubic meters of water that exits the country flows across its borders into Iraq, which could lead to a major water shortage inside Iran by 2036" (Keynoush, 1). Although Tehran and Baghdad are not interested in working together, there have been proposals to address these issues. Iranian President Hassan Rouhani has introduced modern irrigation projects; several small dams aimed to quadruple the volume of Iranian agricultural products. In 2019, they planned to build 109 dams to redirect the access water from the reservoirs to other provinces prone to drought and desertification. In addition, the Kurdish Regional Government has taken unilateral action through a dam-construction project. The KRG says that "these new dams, along with its existing 17 dams, are essential to generate power and provide water for irrigation, fisheries, and tourism, even if they hinder water supply to other parts of Iraq" (Keynoush 1). It is also noted that Iraq has water resources, but they must be correctly managed to maximize their use. Consequently, Iran's dam projects and water diversion can precipitate mass human migration and harm farmland, wildlife, and tourism. Around 750 acres of farmland and 400 fishing projects could face destruction. Policy experts in Iran are calling for proactive water diplomacy.
Iran's national development plans currently prevent water flow across its border to Iraq and have created various other complications. The disputes over water resource management could negatively affect the relationship between Iraq and Iran and push each other to ignore interests in the future. Iran has begun a development plan to "prevent the flow of water across its border to Iraq and other neighboring countries…, often allowing a 50:50 share" (MEI, 1). It is too soon to say that Iran and Iraq will go to war over this; however, they must figure something out.
Besides water scarcity issues in the Middle East and North Africa, climate change will create a domino effect through affected nations. Climate change often works its way through the local, national, and geopolitical levels. It can lower the security of a nation as well as erode the trust in public institutions. Water scarcity is commonly associated with poverty which can force urbanization. Urbanization can result in deforestation, habitat loss, and other entities that decrease biodiversity. A specific example is Syria's civil war in 2007 which was attributed to the five-year drought the nation experience prior. In addition, Syria had been previously experiencing issues with population growth and urbanization with their refugees, which also contributed to the civil war. Climate Change also raises the risk of armed conflict, which we saw in the geopolitical tensions between Iran and Iraq.
In conclusion, climate change can create a snowball effect of issues within a nation. The Middle East is experiencing an alarming amount of deforestation, leading to many more environmental problems that are detrimental to the nation's well-being. Governments must rethink how they tackle climate change and put it at the top of their national agendas before it is too late.
Work Cited
Alaaldin, Ranj. "Climate Change May Devastate the Middle East. Here's How Governments Should Tackle It." Brookings, Brookings, 18 Mar. 2022, https://www.brookings.edu/blog/planetpolicy/2022/03/14/climate-change-may-devastate-the-middle-east-heres-how-governments-should-tackle-it/#:~:text=Desertification%20is%20sweeping%20across%20the,nations%20are%20also%20at%20risk.
Bobseine, Haley, and Nikolay Kozhanov. "Water Scarcity Could Lead to the next Major Conflict between Iran and Iraq." Middle East Institute, 26 Sept. 2022, https://www.mei.edu/publications/water-scarcity-could-lead-next-major-conflict-between-iran-and-iraq.
"Defining Desertification." NASA, NASA, https://earthobservatory.nasa.gov/features/Desertification/desertification2.php.