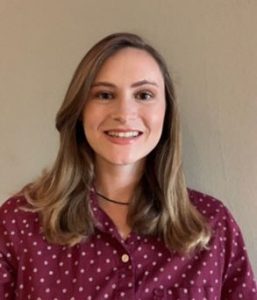 Russia and Ukraine have entered into their sixth month of armed conflict. After invading Ukraine on February 24th, 2022, Russia forced Ukrainian forces out of all of the Luhansk region and the majority of the Donbas region[i]. In March, Russia redefined its military objective to liberate the Luhansk and Donetsk provinces instead of the entirety of Ukraine[ii]. After successfully occupying all of Luhansk and a majority of Donetsk provinces, Russia again redefined its military goals in July to include the liberation of Kherson and Zaporizhia[iii].
Russian officials have controlled these regions since the military has successfully taken them. Despite these regions remaining inside Ukraine's borders, Russian Foreign Minister Sergei Lavrov claimed that Russia had altered the Russia-Ukraine border [iv]. After these remarks, John Kirby, the U.S National Security Council spokesman, said that Russia was preparing to hold a referendum in the occupied areas. To further confirm these suspicions, Mikhail Razvozhayev, a governor in Crimea, said that his city of Sevastopol was assisting the Ukrainian city of Melitopol in organizing a referendum[v]. The referendum in question would legally allow the occupied areas of Ukraine to join Russia. Despite the officials in occupied areas discussing September 11th as the day to hold the referendum vote, President Putin still claims that it is up to the remaining residents to decide[vi].
While it is still unclear if the referendum will occur later this month, this has not prevented Russia from introducing Russian life to Ukrainian civilians. Even though the occupied areas are still a part of Ukraine, reports show that Russia has distributed Russian passports to Ukrainian civilians to fast-track their Russian citizenship[vii]. Occupiers have even begun taking down signs printed in Ukrainian and replacing them with ones written in Russian[viii].
There have also been reports of Russian license plates, and the ruble have been introduced in these regions even though they are still under Ukrainian jurisdiction[ix]. Russia's education minister has claimed that they will implement Russia's school curriculum within the next year in occupied areas[x]. To further sow disinformation about the war in Ukraine, Russian broadcasting has replaced regular Ukrainian news stations and spread propaganda and broadcasts that are distinctly anti-Ukrainian propaganda[xi]. Reports that Ukraine is not a real country or that Nazi leaders secretly lead it are broadcasted to Ukrainian civilians in occupied areas[xii]. Russian occupiers are hoping that with enough disinformation, they will successfully hold a referendum vote for the areas they claim they are liberating.
Despite the uncertainty of these regions, Ukraine is still fighting to reclaim these occupied lands. On August 29th, 2022, Ukraine launched a counteroffensive initiative in Kherson[xiii]. Utilizing weapons supplied by their allies, Ukraine claims to have destroyed important bridges and ammunition depots in the occupied area[xiv]. There have also been unconfirmed reports that Ukraine has even managed to fire against Russian command posts[xv]. President Zelensky has even vowed that they would not only reclaim the occupied lands but also work to reclaim the annexed peninsula of Crimea[xvi]. Even though Russia is working to annex Eastern Ukraine culturally, the Ukrainian government, military, and people have not given up hope that they will be able to reclaim their land. Ukraine believes that its country, culture, and people will continue to persevere and come out of this conflict as victors.
[i] Team, T. V. J. (2022, August 30). Ukraine War in maps: Tracking the Russian invasion after six months. BBC News. Retrieved September 2, 2022, from https://www.bbc.com/news/world-europe-60506682
[ii] Psaropoulos, J. (2022, August 25). Timeline: Six Months of Russia's war in Ukraine. Russia-Ukraine war News | Al Jazeera. Retrieved September 2, 2022, from https://www.aljazeera.com/news/2022/8/24/timeline-six-months-of-russias-war-in-ukraine
[iii] Psaropoulos, J. (2022, August 25). Timeline: Six Months of Russia's war in Ukraine. Russia-Ukraine war News | Al Jazeera. Retrieved September 2, 2022, from https://www.aljazeera.com/news/2022/8/24/timeline-six-months-of-russias-war-in-ukraine
[iv] Dixon, R. (2022, July 22). How Russia is laying the groundwork for its annexation of Ukraine. The Washington Post. Retrieved September 2, 2022, from https://www.washingtonpost.com/world/2022/07/21/russia-ukraine-annex-referendum-kherson/
[v] Dixon, R. (2022, July 22). How Russia is laying the groundwork for its annexation of Ukraine. The Washington Post. Retrieved September 2, 2022, from https://www.washingtonpost.com/world/2022/07/21/russia-ukraine-annex-referendum-kherson/
[vi] Dixon, R. (2022, July 22). How Russia is laying the groundwork for its annexation of Ukraine. The Washington Post. Retrieved September 2, 2022, from https://www.washingtonpost.com/world/2022/07/21/russia-ukraine-annex-referendum-kherson/
[vii] Karmanau, Y. (2022, August 22). Referendums? annexation? fate of Russian-occupied Ukrainian lands remains unclear. Los Angeles Times. Retrieved September 2, 2022, from https://www.latimes.com/world-nation/story/2022-08-22/fate-russia-occupied-ukrainian-lands-unclear
[viii] Dixon, R. (2022, July 22). How Russia is laying the groundwork for its annexation of Ukraine. The Washington Post. Retrieved September 2, 2022, from https://www.washingtonpost.com/world/2022/07/21/russia-ukraine-annex-referendum-kherson/
[ix] Karmanau, Y. (2022, August 22). Referendums? annexation? fate of Russian-occupied Ukrainian lands remains unclear. Los Angeles Times. Retrieved September 2, 2022, from https://www.latimes.com/world-nation/story/2022-08-22/fate-russia-occupied-ukrainian-lands-unclear
[x] Karmanau, Y. (2022, August 22). Referendums? annexation? fate of Russian-occupied Ukrainian lands remains unclear. Los Angeles Times. Retrieved September 2, 2022, from https://www.latimes.com/world-nation/story/2022-08-22/fate-russia-occupied-ukrainian-lands-unclear
[xi] Dixon, R. (2022, July 22). How Russia is laying the groundwork for its annexation of Ukraine. The Washington Post. Retrieved September 2, 2022, from https://www.washingtonpost.com/world/2022/07/21/russia-ukraine-annex-referendum kherson/
[xii] Dixon, R. (2022, July 22). How Russia is laying the groundwork for its annexation of Ukraine. The Washington Post. Retrieved September 2, 2022, from https://www.washingtonpost.com/world/2022/07/21/russia-ukraine-annex-referendum-kherson/
[xiii] Byrne, P. (2022, August 30). Heavy fighting rages in Ukraine's Russian-occupied South. AP NEWS. Retrieved September 2, 2022, from https://apnews.com/article/russia-ukraine-kyiv-moscow-323abcb9133d191e5bc49b33289bd5bf
[xiv] Byrne, P. (2022, August 30). Heavy fighting rages in Ukraine's Russian-occupied South. AP NEWS. Retrieved September 2, 2022, from https://apnews.com/article/russia-ukraine-kyiv-moscow-323abcb9133d191e5bc49b33289bd5bf
[xv] Byrne, P. (2022, August 30). Heavy fighting rages in Ukraine's Russian-occupied South. AP NEWS. Retrieved September 2, 2022, from https://apnews.com/article/russia-ukraine-kyiv-moscow-323abcb9133d191e5bc49b33289bd5bf
[xvi] Balmforth, T. (2022, August 23). Zelenskiy: Ukraine will take back Crimea when it chooses. Reuters. Retrieved September 2, 2022, from https://www.reuters.com/world/europe/zelenskiy-ukraine-will-take-back-crimea-when-it-chooses-2022-08-23/