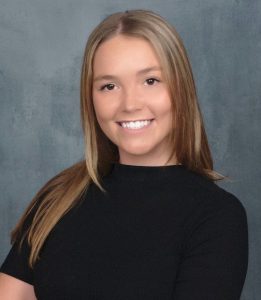 Yesterday, southern Türkiye (Turkey) and northern Syria experienced one of the most significant earthquakes ever recorded in their respective histories. According to the US Geological Survey, the first tremor occurred at 04:17 a.m. local time near Gaziantep at a depth of 17.9 kilometers and measured 7.8 on the Richter scale (BBC). Around 1:24 p.m., twelve hours after the initial earthquake, a magnitude 7.5 earthquake was triggered by the aftershock. President Recep Tayyip Erdogan of Türkiye stated that this was the country's worst disaster since 1939 (BBC). The earthquake was felt in surrounding countries as far as Lebanon and Cyprus.
Nearly 3,000 buildings collapsed in Türkiye as a result of the first earthquake, and the full extent of the damage caused by the second is still unknown (The New York Times). Thousands of structures and historical sites have been demolished and leveled, including the Yeni Mosque. Syria's buildings, rendered fragile by years of airstrikes and bombardments, were unable to withstand the magnitude of the earthquake and its extensive aftershocks, causing severe structural damage (The New York Times). Turkish officials reported 1,500 deaths and 9,700 injuries in Turkish provinces, while Syria reported 460 deaths in government-held areas, 380 deaths in the rebel-held northwest, and nearly 3,000 injuries in total (AP NEWS). As search and rescue efforts commence, it is probable that the death and injury tolls will continue to rise.
Türkiye and Syria are currently experiencing extremely cold temperatures, which Dr. Steven Godby, an expert on natural disasters from Nottingham Trent University, believes could hinder rescue efforts (AP NEWS). However, the international community has responded with extraordinary assistance. Romania, the Netherlands, and the European Union have already sent aid. Other nations, including the United Kingdom, France, Russia, Iran, Germany, Israel, and the United States, have pledged assistance to Türkiye and Syria (BBC).
Sources
[i] BBC. "Turkey earthquake: Death toll could increase eight-fold, WHO says". Retrieved from: https://www.bbc.com/news/world-europe-64533851/
[ii] AP NEWS. "Powerful quake rocks Turkey and Syria, kills more than 2,800". Retrieved from: https://apnews.com/article/earthquake-shakes-turkey-b927808f6a5c54bdb669120faa40b7bc/
[iii] The New York Times. "Mapping the damage from Earthquakes in Turkey and Syria". Retrieved from: https://www.nytimes.com/interactive/2023/02/06/world/turkey-earthquake-damage.html /