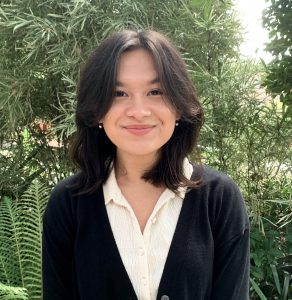 Eight years after the initial onslaught, the Bundestag, Germany's federal parliament, recognized the 2014 massacres against northern Iraq's Yezidi community by the Islamic State, also known as Da'esh, as a genocide. Hosting the largest Yezidi diaspora outside of Iraq (150,000), Germany joins the 18 governments and international bodies that officially recognize the scale of the atrocities (Al Jazeera). Three parties in Germany's ruling coalition sponsored the genocide motion: the Greens, Free Democrats and the conservative CDU/CSU political alliance (Reuters).
Votes among the Bundestag followed two 2021 Higher Regional Court decisions in Frankfurt and Hamburg, respectively, to sentence an Iraqi jihadist for genocide, crimes against humanity and war crimes causing death, and a German woman for aiding and abetting genocide and other charges (Doughty Street Chambers). In the same year, the United Nations Investigative Team to Promote Accountability for Crimes Committed by Da'esh/ISIL (UNITAD) further corroborated evidence that Da'esh's crimes fall within the UN definition for genocide (AP News 1). Two years later, the UN General Assembly's 'Genocide Convention' formally codified genocide as a "crime committed with the intent to destroy a national, ethnic, racial or religious group, in whole or in part" (UN).
While Sinjar, the predominantly Yezidi region and site of the genocide, stands among many districts Da'esh occupied from 2014 to 2017, Da'esh's attack on Sinjar demonstrates genocidal intent through reproductive violence, mass executions, and religious conversions. An endogamous and historically isolated community, the Yezidis' centuries-old socioreligious practices were critically impacted by the extreme waves of violence. At the time, the Yezidi community faced 5,000 deaths, 200,000 displacements, 6,500 abductions of Yezidi women and children and the destruction of significant religious and cultural sites in Bahzani, Bashiqa, and Sinjar (AP News 2). At present, nearly 3,000 Yezidis remain in captivity and face sexual exploitation or indentured servitude as ancillary units for jihadist suicide missions (New York Times).
The Bundestag's recent motion urges the German system to further prosecute perpetrators in Germany, increase financial support to collect additional evidence of crimes in Iraq and boost funds to assist the local recovery of Yezidi communities in Sinjar. It also calls for an ensured historical record through a new documentation center devoted to crimes against Yezidis and holding Baghdad accountable for protecting Yezidi rights. "As a society, we have an obligation – and that is the task we have as politicians – to ensure that we do not just recognize this genocide but also bring about justice for the victims," said Foreign Minister Annalena Baerbock, January 19 (German Federal Foreign Office 1).
Germany's Federal Foreign Office will further support the work of Yezidi-led organizations, UNITAD and international partner organizations to gather evidence, exhume mass graves, and search for those still missing (German Federal Foreign Office 2).
Read more at:
https://www.aljazeera.com/news/2023/1/19/germany-recognises-yazidi-massacre-as-genocide.
https://www.reuters.com/world/europe/german-lawmakers-recognise-islamic-state-crimes-against-yazidis-genocide-2023-01-19/.
https://www.doughtystreet.co.uk/news/german-court-hands-down-second-genocide-conviction-against-isis-member-following-enslavement.
https://apnews.com/article/islamic-state-group-united-nations-middle-east-genocides-business-49e044197ba3fa94887cbd56e5d0339f.
https://www.un.org/en/genocideprevention/documents/atrocity-crimes/Doc.1_Convention%20on%20the%20Prevention%20and%20Punishment%20of%20the%20Crime%20of%20Genocide.pdf.
https://apnews.com/article/Islamic-State-Iraq-Saddam-Hussein-bf712bdec9b3328ccc3f99f1402f3607.
https://www.nytimes.com/2021/10/03/world/middleeast/yazidis-missing-isis.html.
https://www.auswaertiges-amt.de/en/newsroom/news/recognition-genocide-yazidis/2574446.
https://www.auswaertiges-amt.de/en/aussenpolitik/laenderinformationen/irak-node/help-yazidis/2238004.