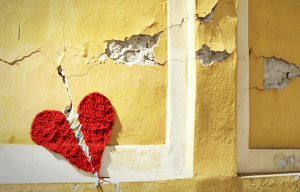 The toll from the devastating earthquake which struck Turkey and Syria has already topped 50,000, and that figure will almost certainly climb in the coming days, weeks, and months. Some have described the scene as Armageddon. Tens of thousands remain missing, and hundreds of thousands of Turks and Syrians are without shelter, clothing, and food in the middle of winter. Relief workers from those countries, and from nations around the world, have descended upon the stricken region.
Global Perspectives & International Initiatives applauds the efforts of several local groups, including UCF student groups, who are doing their part to call attention to this terrible tragedy and provide critically needed aid to the victims. Please consider making a contribution to these noble efforts. One story about their efforts can be seen here: https://www.youtube.com/watch?app=desktop&v=HmsoDjc21zw
The horrors of these events sadly ring familiar. Other regions have suffered from extreme weather, natural disasters, and other emergency occurrences in what seems like an increasing frequency. For example, in September 2017 Puerto Rico was ravished by Hurricanes Irma and Maria. In 2005, New Orleans was hit by Hurricane Katrina. More recently, the Florida Gulf Coast was hit by Hurricane Ian. In all cases, the devastation wrought by these storms, like the earthquake in the Easter Mediterranean, floods, Tsunamis, and droughts, raise inevitable questions about preparation, response, and resiliency.
While the suffering of victims is naturally paramount, questions inevitably emerge not only about emergency services – which are clearly needed in all corners of the globe, including in the US and territories administered by Washington – but also about governance, public policy, resources use, climate change, migration, conflict resolution, and foreign aid. Indeed, one of the most fundamental roles of any society is the ability to maintain order and provide relief and protection for people in harm's way.
GPII will partner once again with the Washington and Istanbul-based Hollings Center in hosting a dialog conference on emergency response in the Eastern Mediterranean in November. While this conference offers little respite to the earthquake victims in Turkey and Syria, we hope it will produce some useful policy recommendations for governments, think tanks, relief organizations, and others involved in emergency service planning and implementation. One of our goals will be to look at other examples where emergency services have proven both adequate and inadequate in providing services when natural and man-made disasters strike. We will rely heavily on the expertise of UCF's faculty, who have worked in academia, government, and in non-government organizations on these and related issues.
Dr. Gonul Tol, Director of the Middle East Institute's Turkish Program, has been a frequent collaborator with GPII. Dr. Tol happened to be in Turkey when the quake hit. Tol recently wrote a piece in Foreign Policy suggesting that corruption and misrule have added to the hardship of an already terrible situation. Her article can be found here:
https://foreignpolicy.com/2023/02/10/turkey-earthquake-erdogan-government-response-corruption-construction/
The article captures the growing anger felt not just at the enormity of the quake itself, but the alleged shortcomings in preparation and response. In recent days, the Turkish government has begun investigating building contractors. However, prior to the quake, the government openly bragged about loosening building codes as a way to spur construction. This is one of many facets of this problem. There are other questions about the use of the army in first responder situations, whether emergency service agencies were prepared, and the speed at which vital services are rendered. The situation is even bleaker in Syria, which is in the midst of a lengthy civil war. The earthquake hit in areas not controlled by the central government, which makes the allocation of emergency services even more daunting.
Incidentally, Turkey is set to hold a national election in the coming months. Irrespective of geography, people have shown a knack for punishing their governments who are perceived as failing to provide emergency services in a timely and efficient manner. In the 1990's, the Mubarak government in Egypt was lambasted for not providing prompt services to earthquake victims. Instead, the Muslim Brotherhood was credited for getting doctors and emergency workers into the field quickly. One can plot President George W. Bush's steep political decline by FEMA's woeful performance in wake of Katrina. His father was blamed for inadequate response to Hurricane Andrew in 1992. In 1988, Bush won Florida by 22%, but in that November's election he eked out a narrow 1.9% victory in the Sunshine State. More recently, the response to Irma and Maria in 2017 led to mass protests in Puerto Rico and the subsequent forced resignation two years later of Governor Ricardo Rosello.
The point being that emergency response is truly a global issue, and no region is immune to its repercussions. That people will continue to suffer the devastating impact of disasters is inevitable. But decision-making, planning, and effective organization is essential in mitigating the cost. Militaries across the world are formed not only to react to developments, but first and foremost to be prepared for all eventualities. It should only be expected that the most important decisions involving disasters are made ahead of time, not solely in response to the unexpected.
David Dumke is the Executive Director of the University of Central Florida Office of Global Perspectives & International Initiatives.