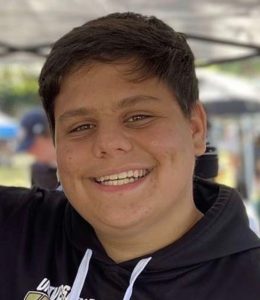 With the culmination of the 2022 FIFA World Cup and events such as the 2023 World Baseball Classic and the 2024 Summer Olympics on the horizon, the use of sports as more than a game is becoming continuously more important. Soft Power, as defined by Joseph Nye, can be defined as "a nation's ability to attract and persuade" (Nye). One of the earliest and most important uses of sports as a means of Soft Power occurred in the 1970s, when the United States and Mao Zedong's People's Republic of China played in a series of ping pong matches in China. This gesture opened up peace talks between Mao Zedong and Richard Nixon, which resulted in the United States lifting its embargo against China.
Numerous countries use sports as a facet of Soft Power. One of the most recent examples occurred at the end of 2022, where Argentina's FIFA World Cup victory sparked a bilateral peace relationship between Argentina and Bangladesh. Bangladesh has been supporting Argentina ever since their citizens watched their first World Cup in 1986, which was won by Diego Maradona and Argentina (Al Jazeera). The numerous videos of hundreds of thousands of Argentinian soccer fans in Bangladesh broke national news, being posted by news outlets, and even FIFA itself. These videos made waves in Argentina, and wound up on the desk of Argentinian foreign minister Santiago Cafiero. After watching these videos, Cafiero made the decision to an effort to reopen the Argentinian embassy in Bangladesh for the first time since 1978.
The United States opened their FIFA World Cup Journey with a soccer clinic in Qatar, open to Qatari children. U.S. Secretary of State Anthony J. Blinken has been at the forefront of using sports as a means of Soft Power for the United States. The Department of State's sports diplomacy program has sent numerous different sports icons to serve as ambassadors, put on sports camps between feuding nations, and even brings in leaders of different sports organizations from around the world to the United States to take part in mentorship programs (Los Angeles Times). The United States strategically uses this program to link sports to foreign policy goals, which was seen when the United States put on a sports camp for Israel and Palestine.
On a domestic level, athletes themselves serve as diplomats to advance their own ideas and opinions, and band with others in doing so. This was seen when the Milwaukee Bucks in the NBA Bubble decided not to play after the Jacob Blake shooting in 2020. Four different games were suspended for Major League Baseball, and seven the following day. In the 2022 FIFA World Cup, German players covered their mouths during their pregame photograph while their Interior Minister, Nancy Faeser, sat beside Gianni Infantino, FIFA's president wearing the "One Love" armband in support of LGBTQ rights. These players believed that the World Cup's plan to penalize any player who wore the armband took away their ability to express their own opinions and values (POLITICO).
Nations as well as individual players have used sports as a method of advancing their agenda, expressing themselves, expanding influence, and spurring cooperation with other nations for decades. These recent events show both the importance of the role of sports in diplomacy as well as the global implications and influence these athletes and celebrities have.
Sources
[i] "Soft Power: The Means to Success in World Politics". Retrieved from: Joseph S. Nye, Jr.
[ii] "Al Jazeera". Retrieved from: https://www.aljazeera.com/news/2022/12/18/bangladeshis-albicelestes-biggest-fan-are-gearing-up-for
[iii]"Los Angeles Times". Retrieved from: https://www.latimes.com/sports/story/2023-01-29/sports-diplomacy-state-department/
[iv]"Politico". Retrieved from: https://www.politico.eu/article/germanys-football-players-cover-mouths-during-team-photo-to-protest-fifas-ban-of-pro-lgbtq-armband/#:~:text=Germany's%20football%20players%20covered%20their,symbol%20of%20inclusion%20and%20diversity