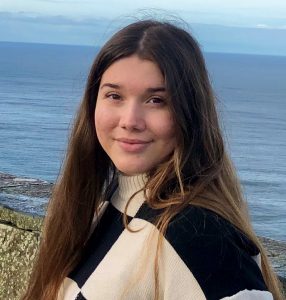 The Chinese government recently issued official statements that its population is shrinking. With a reported birth rate of 9.56 million and a death rate of 10.41 in 2022 (CNBC), the country's population fell for the first time since the 1960s (Statista 1). The dependency ratio in 2021, which indicates the growing population that must be supported by the working-age population, rose by 11.4% in the span of a decade (Statista 2). Researchers from the International Monetary Fund (IMF) have projected that the gap between the elderly and youth population is bound to grow larger (IMF F&D), which would further deepen the dependency ratio in China.
China's One-Child Policy Fallout
In 1980, former People's Republic of China leader Deng Xiaoping instituted the one-child policy in China. With a culture that highly favored males, a rise in infanticide, abortions, and abandonment of females occurred (Britannica). Eventually, the gender ratio was skewed heavily in favor of men, contributing to the fall in birth rates. Xiaoping's economic reforms led China to an economic boom. As China's economy grew, a cultural shift took root, allowing a new generation of women to enter the workforce (Britannica). Life expectancy increased, and the one-child policy's rapid decline in births prompted a negative trend in population that continues to be an ongoing issue (JSTOR). The consequences of this policy have included issues concerning reproductive rights, the highest sex ratio at birth, and socioeconomic difficulties involving the care of the elderly population (JAMA).
China's Unfulfilled Hopes to Bolster Its' Population
In 2016, the Chinese government discarded the one-child policy and instead encouraged its citizens to have more children, permitting three kids per familial unit. China has recently implemented incentives such as providing subsidies for couples with children and paid maternity leave, but they have not been enough to curb this worrisome trend (Wang). According to statistics, China's population entered a period of negative population growth in 2022, dropping to an alarming growth rate of -.06 (Statista 2).
Chinese Youth Do Not Want Children
It has been increasingly evident that this shift in population demography has been intensified by the fact that Chinese youth simply do not want children (JAMA). Far more women are attending universities and taking advantage of the modern world and China's open-market economy, leading to fewer women staying at home and raising a child (Time). Many Chinese feel that they are unable to keep up with the cost of raising a child and that there is little government social assistance to convince the youth to start a family (The Washington Post). Apart from the ideological shift, the gender gap has also been consequential. It was reported that there were 32 million more men than women (Statista 3). This has impacted marriages and births, contributing to the population decline (Time).
Potential Consequences
China's economic might has climbed at a great pace since the 1970s (IMF F&D), but this accumulated influence in the world has the potential to be affected by the demographic crisis. Because of its aging population, China's workforce is thinning. More people are retiring, depleting the national pension fund. Built upon a densely populated industrial-manufacturing labor force, China does not have a safety net to properly aid this rapid shift in demographics (Time). Experts believe this could increase labor costs, leading to universally raised prices of Chinese goods, spurring on inflation and affecting the nation's trading partners worldwide (Wall Street Journal). The IMF has recently shared their predictions for China's population until 2027, estimating a decline in population by another seven million inhabitants (Statista 4). This pattern is very likely to continue, and as China grapples with its changing demographics, suggestions for economic and diversified innovative reform has been advised to smoothen out China's economic external relations (IMF F&D).
Sources
CNBC: https://www.cnbc.com/2023/01/17/chinas-population-drops-for-the-first-time-in-decades.html
Statista 1: https://www.statista.com/statistics/224941/dependency-ratio-in-china/
Statista 2: https://www.statista.com/chart/24837/population-and-growth-rate-in-chinas-census/
IMF F&D: https://www.imf.org/external/pubs/ft/fandd/2021/06/the-future-of-china-dollar-huang-yao.htm
JSTOR: http://www.jstor.org/stable/24720399
JAMA: 2015;314(24):2619–2620. doi:10.1001/jama.2015.16279
Britannica: https://www.britannica.com/topic/one-child-policy
Time: https://time.com/5523805/china-aging-population-working-age/
The Washington Post: https://www.washingtonpost.com/news/wonk/wp/2015/10/30/why-many-families-in-china-wont-want-more-than-one-kid-even-if-they-can-have-them/
Statista 3: https://www.statista.com/statistics/251129/population-in-china-by-gender/
The Wall Street Journal: www.wsj.com/articles/chinas-economy-faces-deeper-problems-than-its-slowing-growth-11673963577
Statista 4: https://www.statista.com/statistics/263765/total-population-of-china/