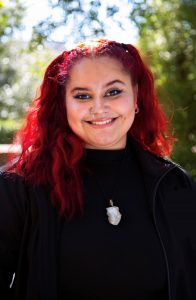 Since November 17, 2023, Iceland has been grappling with the imminent risk of volcanic eruptions, marked by a relentless series of over 4,000 earthquakes striking the southwestern region. Situated on the Mid-Atlantic Ridge, Iceland experiences heightened tectonic activity as the North American and Eurasian plates gradually drift apart. GPS and satellite data indicate the rising of magma towards the surface, with experts anticipating an eruption within days (Severe Weather Europe). The earthquakes, some exceeding magnitude 5, have been widely felt due to their shallower depth.
The southwestern tip of Iceland, specifically the Reykjanes Peninsula, is prone to periodic rifting every few hundred years. The last significant sequence took place over 800 years ago (The Conversation). The recent earthquake swarm is part of an ongoing series that began in early 2020, resulting in three eruptions at the Fagradalsfjall volcanic system in 2021, 2022, and the summer of 2023.
In response to the escalating risk, authorities have evacuated nearly 4,000 individuals from the affected area, including the town of Grindavik, the Svartsengi geothermal power station, and the renowned Blue Lagoon tourist attraction (The Conversation). Potential threats stemming from the eruption range from lava flows to gas fumes and potential explosions if the eruption extends offshore. Authorities are actively preparing for these hazards as the dynamic situation unfolds with the magma's approach to the surface.
The likelihood of an eruption remains contingent on ongoing monitoring efforts, with volcanic tremors or shallow earthquakes serving as crucial indicators (The Conversation). According to Flis (Severe Weather Europe), calculations suggest the potential dispersion of an ash cloud over northern and western Europe if an eruption transpires. The duration of earthquake activity will play a pivotal role in influencing the probability of an eruption, with prolonged seismic activity heightening the likelihood of such an event.
References
Severe Weather Europe:
https://www.severe-weather.eu/news/volcanic-eruption-now-imminent-in-iceland-magma
-rises-to-the-surface-latest-data-fa/
The Conversation:
https://theconversation.com/iceland-on-high-alert-for-volcanic-eruption-what-we-know-s
o-far-217605